Experience the "real" Jamaica. Reef Watch is not for everyone. Hmmm…intriguing. The typical all-inclusive resort vacation or cruise was not what my family was looking for this year. This spring break we wanted to enjoy the sights and sounds of a new destination equipped with nothing more than an adventurous spirit and Hubert, our friendly tour guide.
Little did I realize how unprepared I really was for this experience. Little did I also realize how quickly and deeply I would fall in love with this unique village and its people.
We spent six days unplugged with no TV and no internet. Okay, so I did connect to Wi-Fi at the "Cool Spot" for about 30 minutes a day but, in my defense, I used that time to hurriedly upload pictures. Yes, it's true that I may have an Instagram addiction. But before someone pries my iPhone from my hand as part of a photo-sharing intervention, why don't you just enjoy the adventures alongside me? Follow me at PoshTots_Andrea (wink, wink).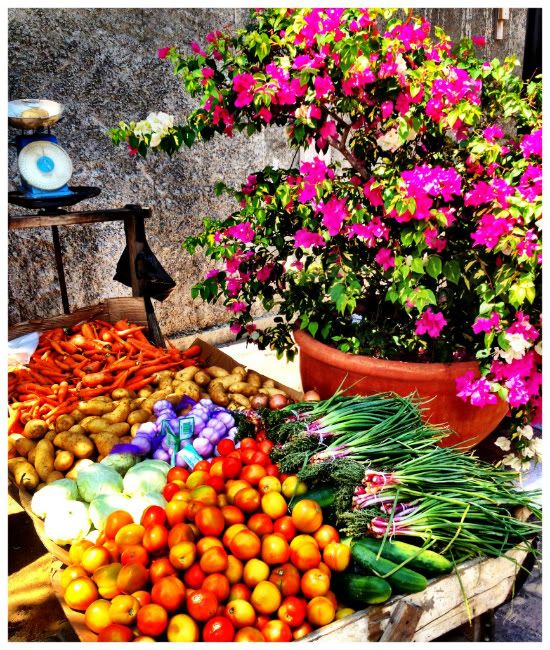 Farmers' Market – I love the color, the texture and the fresh feel.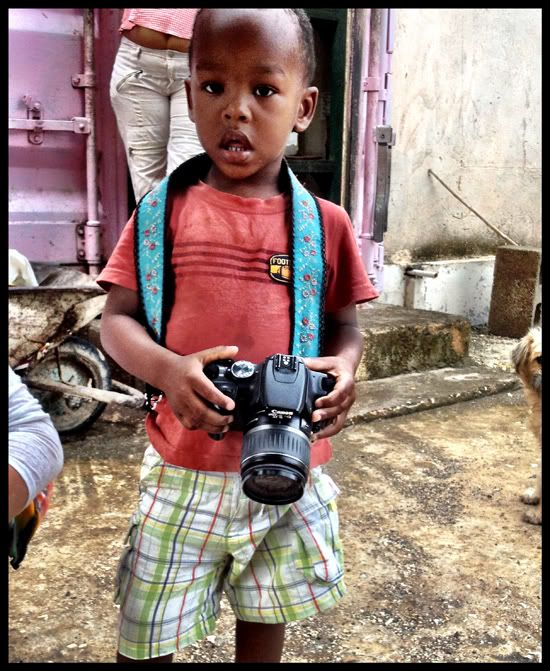 This is Javon. We became friends after I let him use my camera.

I decided to enjoy the views instead of fishing. There is nothing like this at the Ritz-Carlton, I assure you!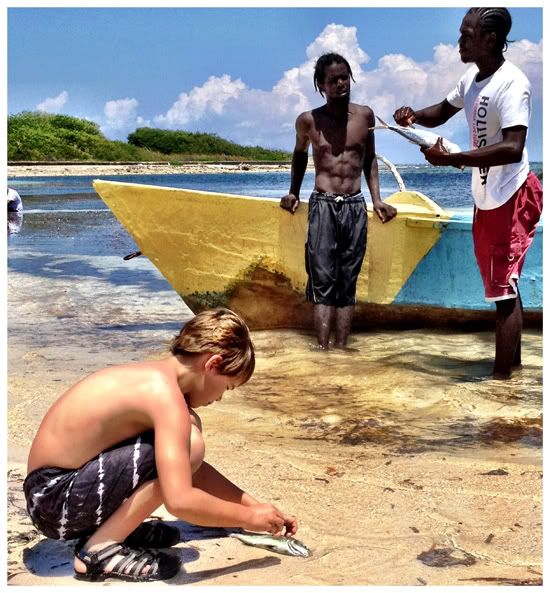 Evan is cleaning fish we just caught off the boat that morning.

SUP'n Jamaica style on bamboo boards. They make these boards here and they last about seven weeks.

These fishing boats go out daily. These people are very serious about fishing. They are hard workers.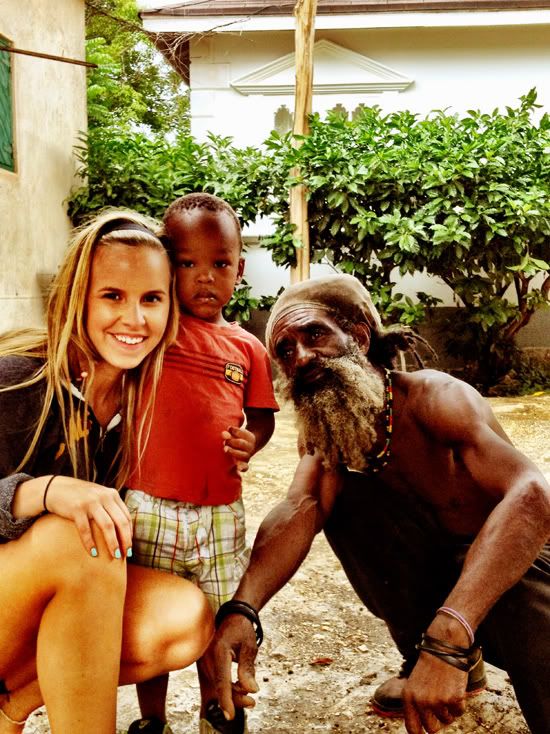 Madison saying goodbye to sweet Javon and the village Rastafarian, "Lucky".