After struggles with infertility, miscarriage and breast cancer, Bill and Giuliana Rancic welcomed son Edward Duke into the world on Wednesday, August 29th! We were absolutely honored to be a part of the baby shower and to help them prepare for the arrival of their baby boy. We know they'll enjoy every moment of this precious miracle.

The Rancics' posh pieces chosen specifically to match their sophisticated style.
Royal Glider in Custom Krista Fabric – Dolce Notte Cradle – Exclusively Posh Mosaic Roll Boxy Backpack by Petunia Pickle Bottom – Sterling Silver Pearls Rattle – Handmade Jewelry – Vintage Fabric Baby Booties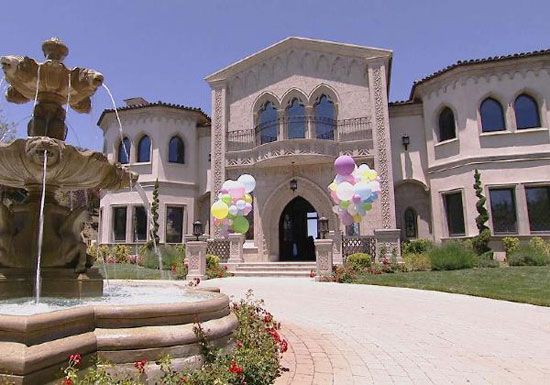 No baby shower is complete without balloons!

The party is underway – baby Rancic's gender was revealed at the shower!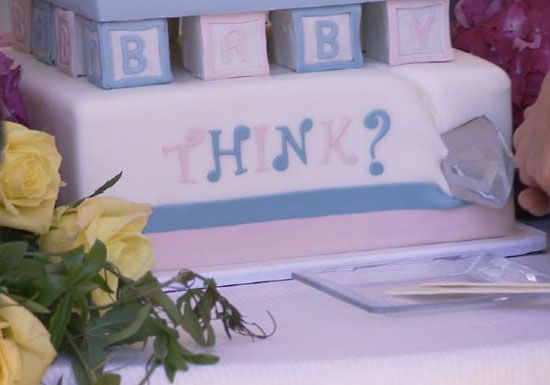 When G & B cut the cake, it had blue food coloring inside to represent their tiny tot on the way.

PoshTots founder and CEO, Andrea, and daughter Madison with the proud parents.

Our very own posh pal, Lucy the Lamb, and our exclusive Petunia Pickle Bottom Mosaic Roll Boxy Backpack traveled to Edward's shower in a couture chariot – an exquisite Italian cradle.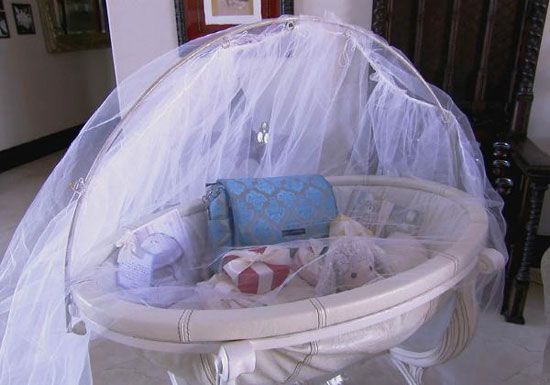 Lucy's grand arrival in Los Angeles (the shower was on Father's Day).
For more photos from Giuliana and Bill's spectacular baby shower visit Style.