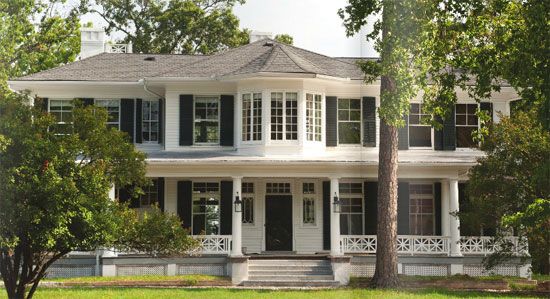 Every two years, our hometown's Richmond Symphony Orchestra League chooses an area residence to be transformed from a mere house into a magnificent home by Virginia's foremost designers. An elegant Queen Anne style home, circa 1910, this year's selection is not only grand, but includes a luxurious second-floor bedroom suite created by PoshTots/PoshLiving's very own lead designer, Mary Hannon Packard. In total, the Pinifer Park home showcases the talents of 22 of the region's finest interior and landscape designers.
As a new parent, Mary Hannon wanted to translate the magical experience of motherhood into a beautiful space for mother, father and new baby. Her favorite design element, the majestic headboard, is "the perfect mix of comfort and elegance. I also love, love the cradle. It's custom made from Italy and amazing!"
The Designer House Details!
Location: Pinifer Park – 3312 Robious Crossing Drive, Midlothian
Dates: Open to the public from September 10th through October 8th
Tickets: Purchase tickets at local Kroger locations through September 9th and at the door only after September 9.
For More Information: Visit the Richmond Symphony Orchestra League's website or Facebook page.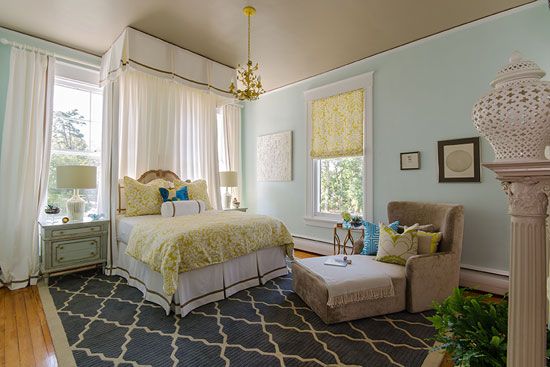 Florentine Palace Upholstered Headboard – Luella Jeweled Chandelier – Marcheline Chest in Versailles Blue – Flower Blossom Pillow in Blue – Floral Printed Pillow in Lime Green – Labyrinth Pillow in Turquoise
We look forward to seeing our local posh pals at this year's house and garden tour. Proceeds from this event allow the Richmond Symphony Orchestra to continue to make beautiful music. Tours of this majestic home's amazing transformation start on Monday.